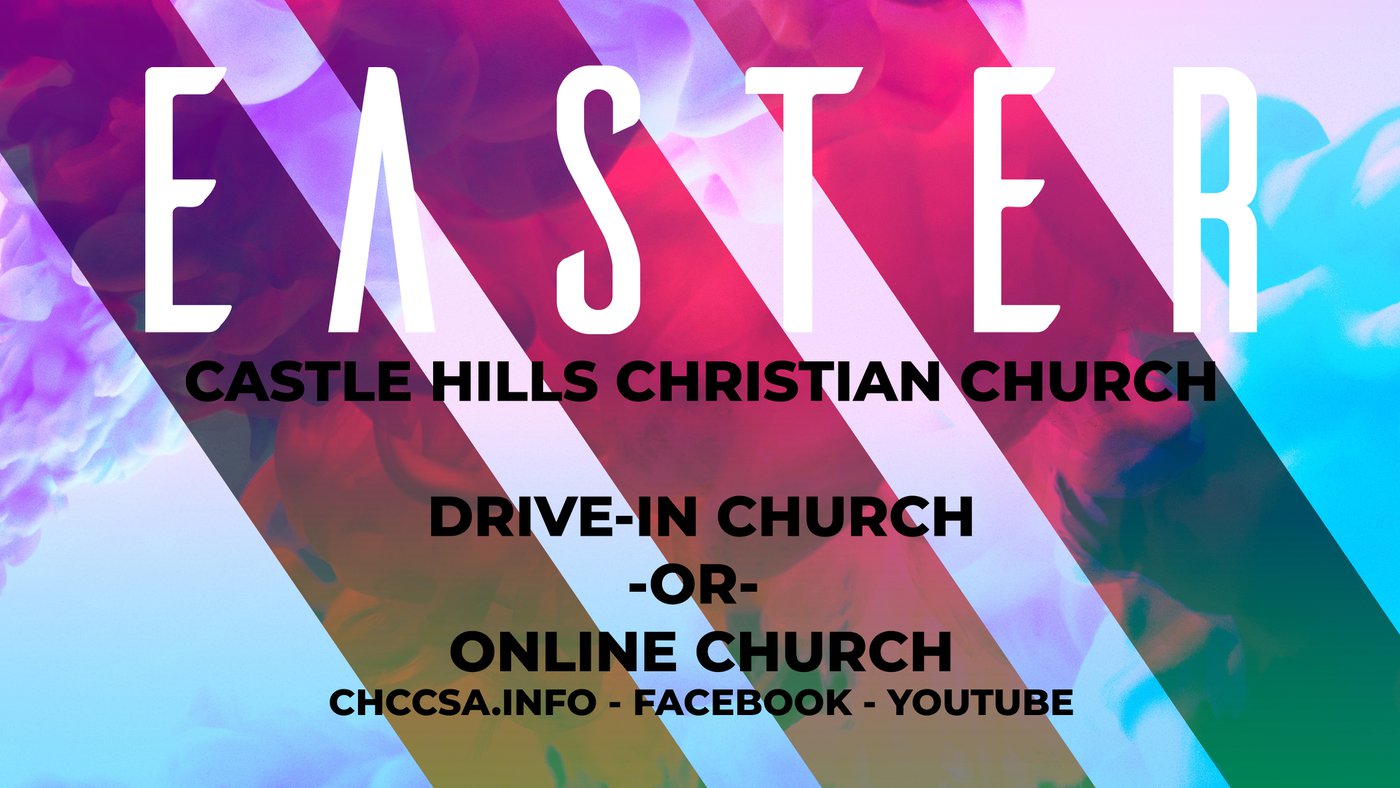 Two ways to worship with us!
We are all learning new ways, but it is important we still experience community and pursue hope. Celebrate the resurrection of Jesus with us on Easter Sunday, April 12 at 10:00 a.m. CST.
We have two ways you can worship with Castle Hills Christian Church. Drive-in Church at 6209 West Avenue in San Antonio, TX or Online Church at chccsa.info, Facebook or YouTube.
Invite your friends and family to celebrate with us.