Meet our church staff
Say hello to the staff at Castle Hills Christian Church. Got questions for the staff? Contact us by clicking here.
Ronnie Morgan-Senior Minister
Ronnie grew up in Fort Smith, Arkansas—but loves Texas! He attended Ozark Christian College in Joplin, Missouri, where he earned his Bachelor's in Biblical Literature. Ronnie is blessed with his beautiful wife, Julie, and three sons: Elliot, Elijah, and Ellison. Ronnie enjoys playing pranks on CHCC staff, family members and friends; working out; running; reading; listening to sermons and leadership podcasts; and watching his beloved Arkansas Razorbacks, Texas A&M Aggies, Dallas Cowboys, San Antonio Spurs, and NASCAR. He is a huge fan of sports movies, especially Remember the Titans, Hoosiers, and We are Marshall, and has watched each of these (and a few others) too many times to count. His favorite Bible books are Nehemiah and Philippians.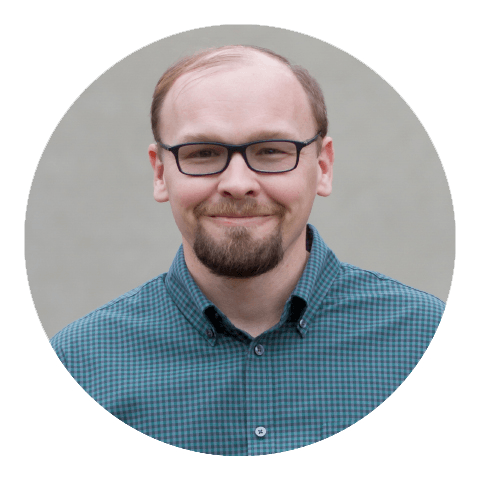 Jesus Castillo II-Associate Minister, Spanish
In a small town on the Texas border, Jesus was raised to love the Texas heat. When he wasn't enduring the subtle Texas warmth, enjoying some good old-fashioned small town football fun was always on the agenda. It is also where he got his first taste in church ministry. Jesus received his Licenciatura en Teologia at Colegio Biblico. Jesus and his wife have three children, Jesus, Lluvia, and Azul. After attending Emmanuel School of Religion (currently Emmanuel Christian Seminary) in Tennessee, the Castillos uprooted back to Texas and made San Antonio their home. Jesus can usually be found rooting for the San Antonio Spurs and Dallas Cowboys. He loves photography and likes to follow the latest digital editing software.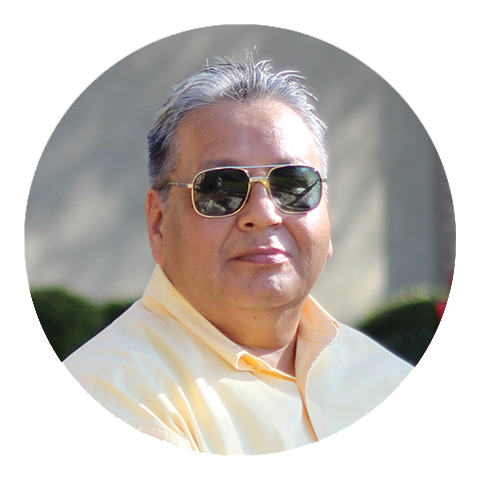 Richard Hamilton-Youth & Young Adult Minister
Richard grew up in small coastal town in North Carolina. That's where he developed his love for the beach, southern food, and Tarheel basketball. It is also where he first felt called to ministry, while attending Roanoke Bible College (now Mid Atlantic University). In 2002, Richard graduated with his BA in Bible and Theology with a minor in Youth Ministry, and married his college sweetheart, Sarah. Together they raise their two boys. After some time in Ohio doing youth ministry and taking seminary classes, the Hamiltons relocated to San Antonio in 2008. Richard can usually be found at one of the specialty coffee shops around town. In his spare time, he watches sci-fi films, plays guitar, and keeps up on the latest tech.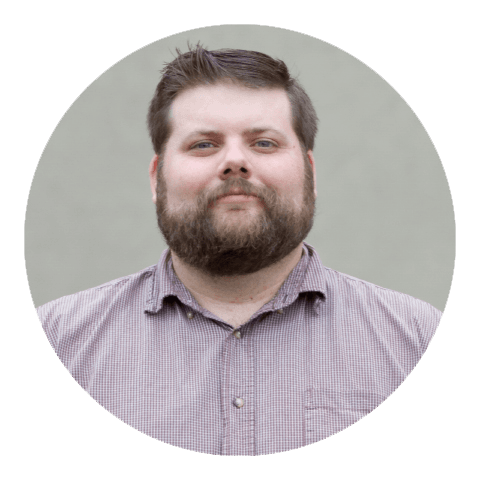 Monica Hoffman-Worship & Engagement Director
Monica is married to her college BFF, Adam, and is the "mom" of two rascally corgis. The oldest child in an Air Force family, Monica grew up all over the country: Arizona, California, South Dakota, Colorado, Washington, Alabama, Virginia. But she would consider Seattle, Washington, and Burke, Virginia, to be her homes away from home. She graduated from Azusa Pacific University in Azusa, California, with a degree in Music Education and now teaches private violin, piano, and guitar lessons to students of all ages. Other than music, her hobbies include tabletop games, crafts, and vegetable gardening. Other interesting facts: she is a thyroid cancer survivor since 2006, her favorite channel is the Food Network, and she has an irrational fear of spiders.