Easter 2023 Schedule
Last Supper Worship Experience
Thursday, April 6 at 6:00 p.m.
Worship in English
Sunday, April 9 at 8:00 a.m.
Free Easter Breakfast
Sunday, April 9 at 9:00 a.m.
Kids Easter Egg Hunt
Sunday, April 9 at 9:00 a.m.
Worship in English
Sunday, April 9 at 10:00 a.m.
Adoración en Español
Domingo, 9 de Abril a las 10:00 a.m.
Online Church
Sunday, April 9 at 10:00 a.m.
Facebook, YouTube, and chccsa.info
What can I expect from the Last Supper Worship experience?
One of the most famous scenes from Jesus' life is the Last Supper. Just before his death and resurrection, Jesus gathered with his closest friends and followers to celebrate the Passover, a religious festival with deep significance. On April 6 at 6:00 p.m., we will come together to eat, learn, pray and worship as we experience the Last Supper.
Email richard@chccsa.com for more info.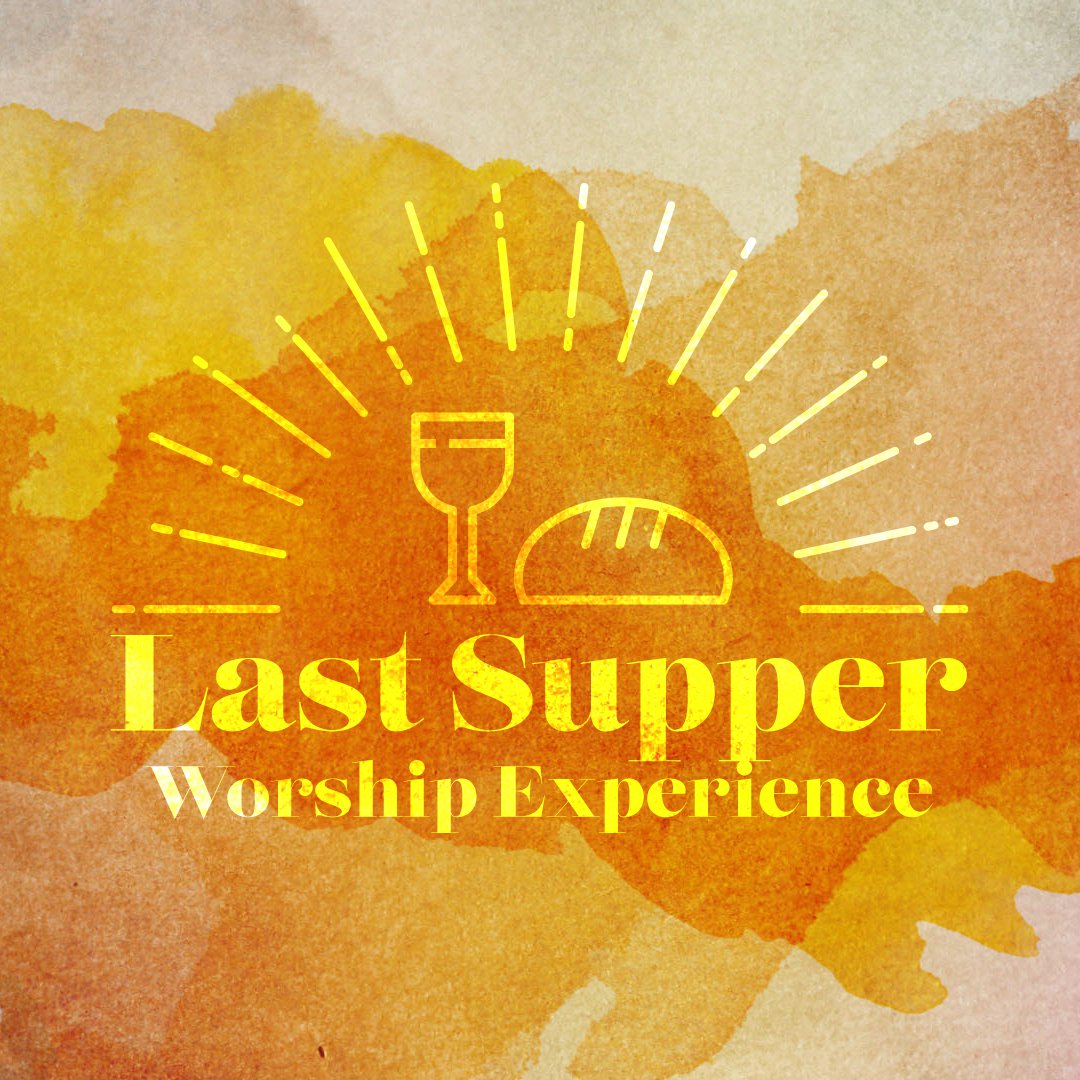 What Can I expect at the Egg Hunt?
We will have plenty of eggs, crafts for kids, activities for families and opportunities for kids to be able to win a small prize.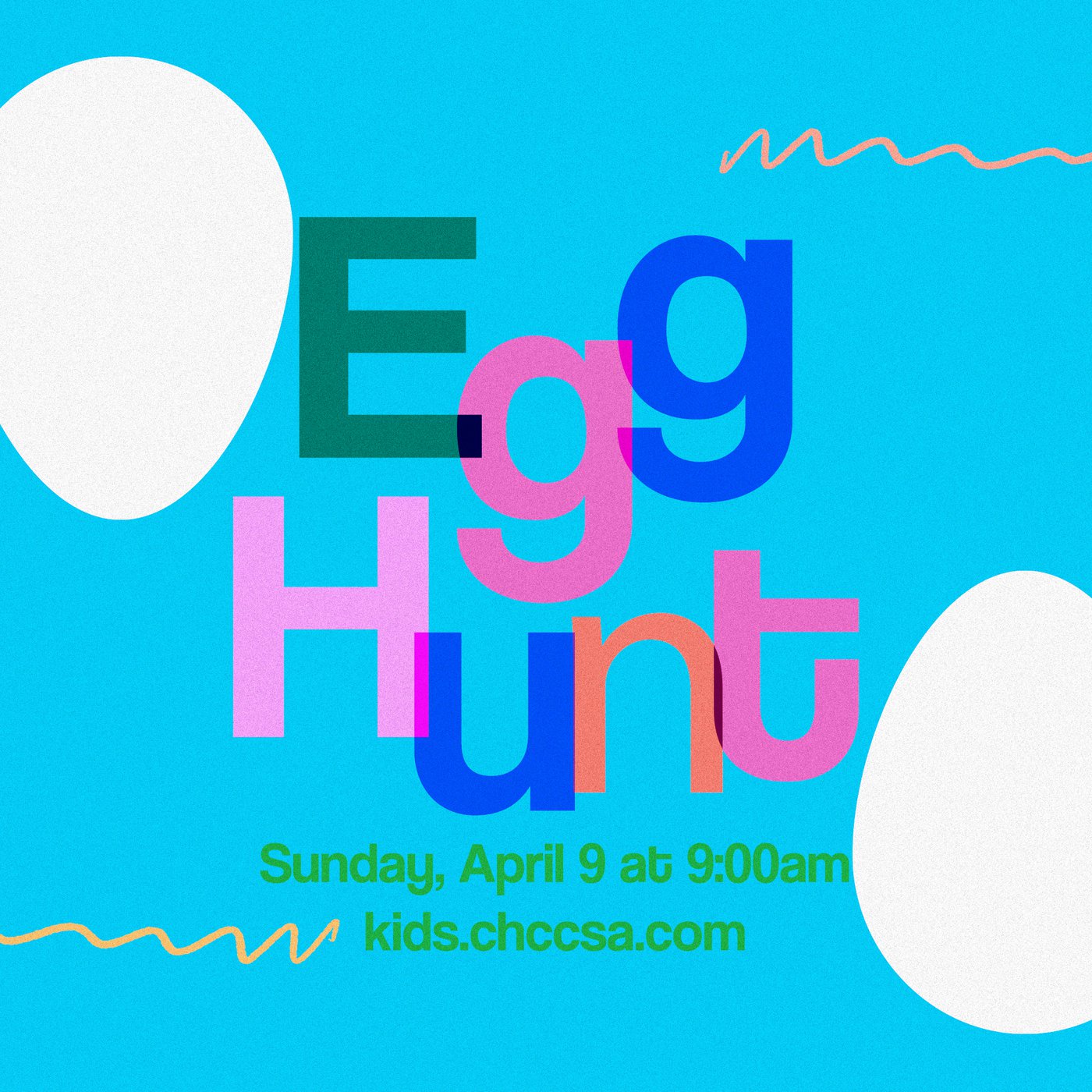 What are we talking about on Easter?
The last couple of months, we have been counting down to Calvary, and on Easter we will be reflecting on Mark 16. We see some women who are on their way to the tomb; they don't know who is going to move the stone and give them access to the tomb so that they can anoint Jesus' body with spices. Many of us have stones in our lives, problems that seem overwhelming. Yet, the resurrection gives us hope.
Join us Easter Sunday as we celebrate the resurrection and dig into Mark 16.
What can I expect on easter?
We know it isn't always easy to try something new. We also realize there are a lot of options out there when you're looking for a church to call home. If Easter will be your first experience at Castle Hills Christian Church, we want to help make it great!
Joining us on Easter is a great way to get to know us. Here's what you can expect on a Sunday Morning:
services in English and Spanish
a casual, comfortable feel
a family friendly environment
passionate worship music
a culturally relevant message
a worship gathering which lasts around an hour
What about my kids?
Our church strives to create opportunities for kids and teens to grow in their faith and creatively engage with the Bible in safe, age appropriate environments. We also recognize that God has called families to nurture their children's faith. If you have kids or teens, we would love to connect with you and partner with your family in ministry.
We will offer programming for kids, birth through 5th grade on Easter Sunday during the 10:00 a.m. worship service.
Both our kids and teen ministries meet on Sunday nights during the school year.
To find out more about these ministries and how we might serve you, select either CHCC Kids for birth through 5th grade or CHCC Teens for 6th-12th grade.
Let us know you're coming on Easter Sunday.
Ready to check out Castle Hills Christian Church in person? We can't wait to meet you in person. Simply fill out the form below and we'll make sure to give you the VIP treatment.
Directions to Castle Hills Christian Church
We are located at 6209 West Ave in San Antonio, TX (Just outside the 410 Loop, next to Aggie Park).